'Unicorn Skye' Leather Lead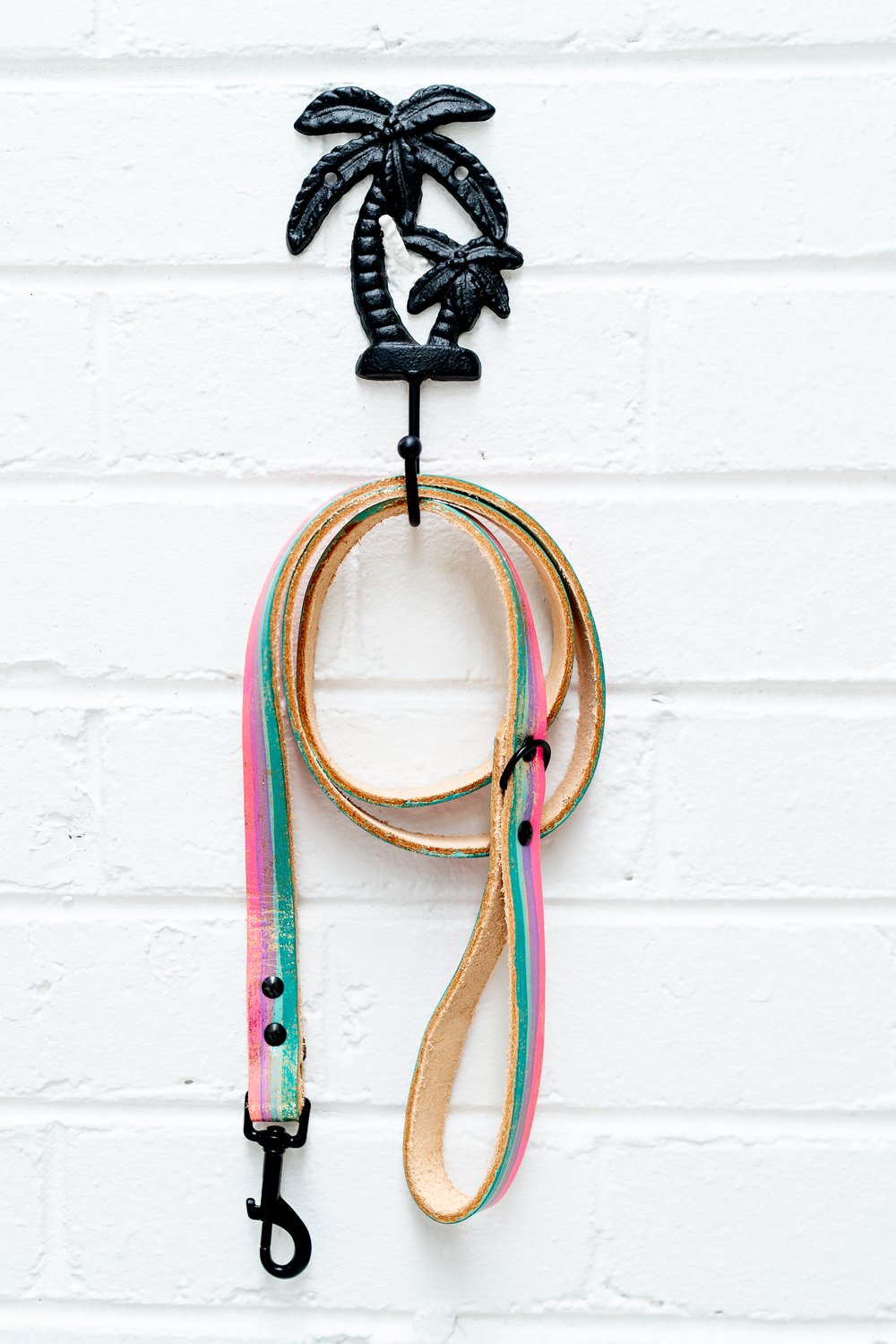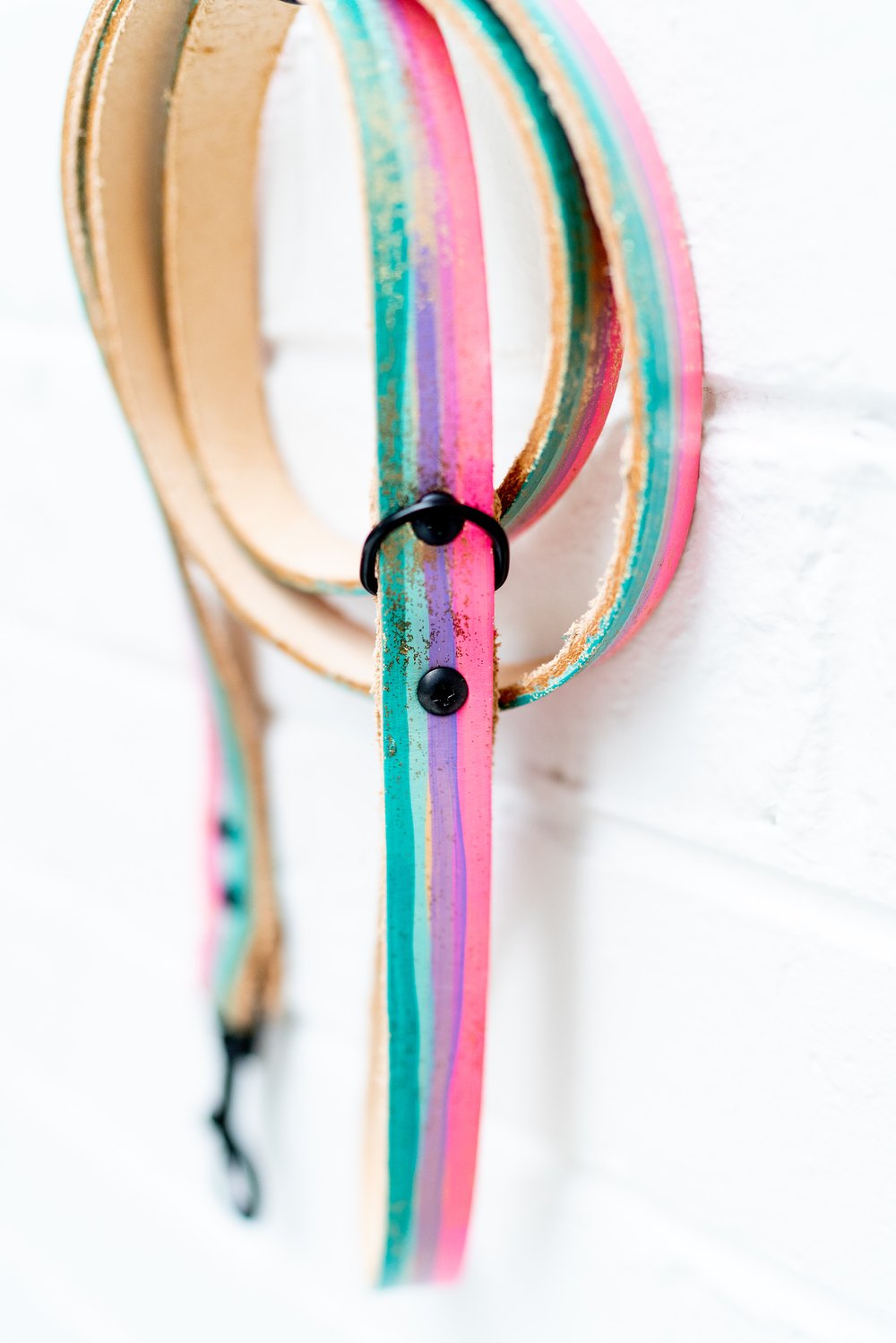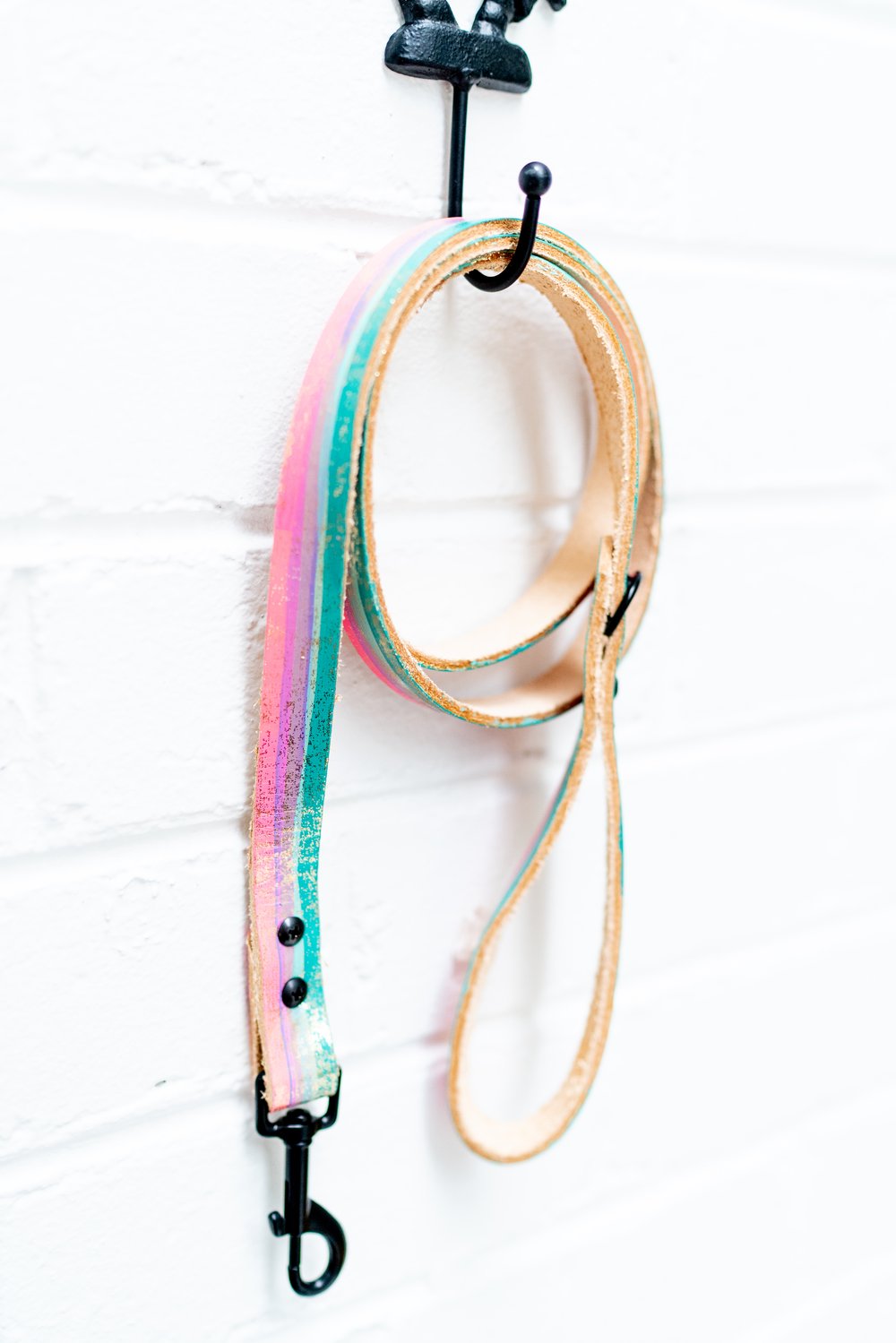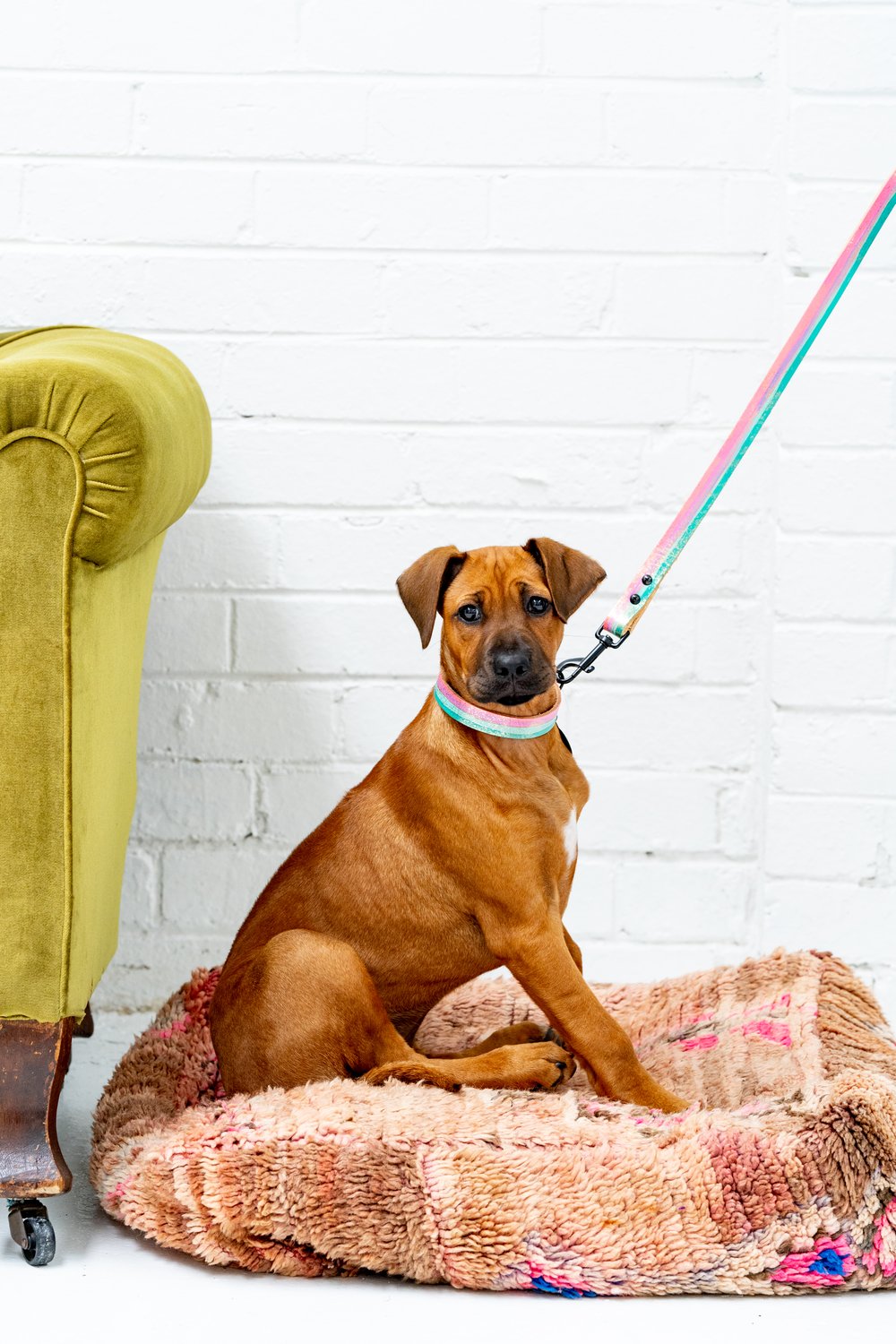 Well, hey there! I am the 'Unicorn Skye' Leather Lead and I am pleased to meet you. I look particularly spiffy, teamed with the 'Unicorn Skye' Leather Collar.
I have been meticulously hand painted by Deb, making your purchase an affordable and unique piece of art. The paint used, is the top of the line for artists who work with leather and is guaranteed to not peel, crack, or rub-off, when dry.
I have been handcrafted by MAD & DARLING in the Melbourne based home studio, from 100% vegetable tanned leather and high quality metal hardware for longevity, durability and added strength.
Hardware:
- Zinc die cast, matte black Snap Clip (78mm long)
- Matte black, steel, welded at the joint, D Ring (handy for hanging a poo bag holder)
- Black oxide, coated steel screws.
Size:
- Width: 2cm
- Thickness: .3cm
- Length: 125cm*
Care:
As I am made from raw leather, small imperfections form a natural part of the leather. MAD & DARLING recommend the leather not being exposed to water or chemicals.
Shipping:
MAD & DARLING use trackable, Express Service with Australia Post. All Artist Collaboration orders are made to order and where possible dispatched within 48hrs unless otherwise communicated.
*Lead lengths vary between 115cm and 140cm. If you require a specific length, please contact MAD & DARLING prior to purchase and we will do our best to accomodate your request.