MAD & DARLING acknowledge the Traditional Custodians of the land that we work on, the Boon Wurrung People. We pay respect to their Elders, past, present & emerging.

MAD & DARLING offer like minded folk handcrafted, contemporary and bespoke accessories.

MAD & DARLING's leather products combine raw vegetable tanned leather, with a penchant for minimalist lines, bold colour and pattern. The Winter 2021 MAD & DARLING leather line introduced a new, high quality range of pet accessories, incorporating contemporary design and leather craftsmanship.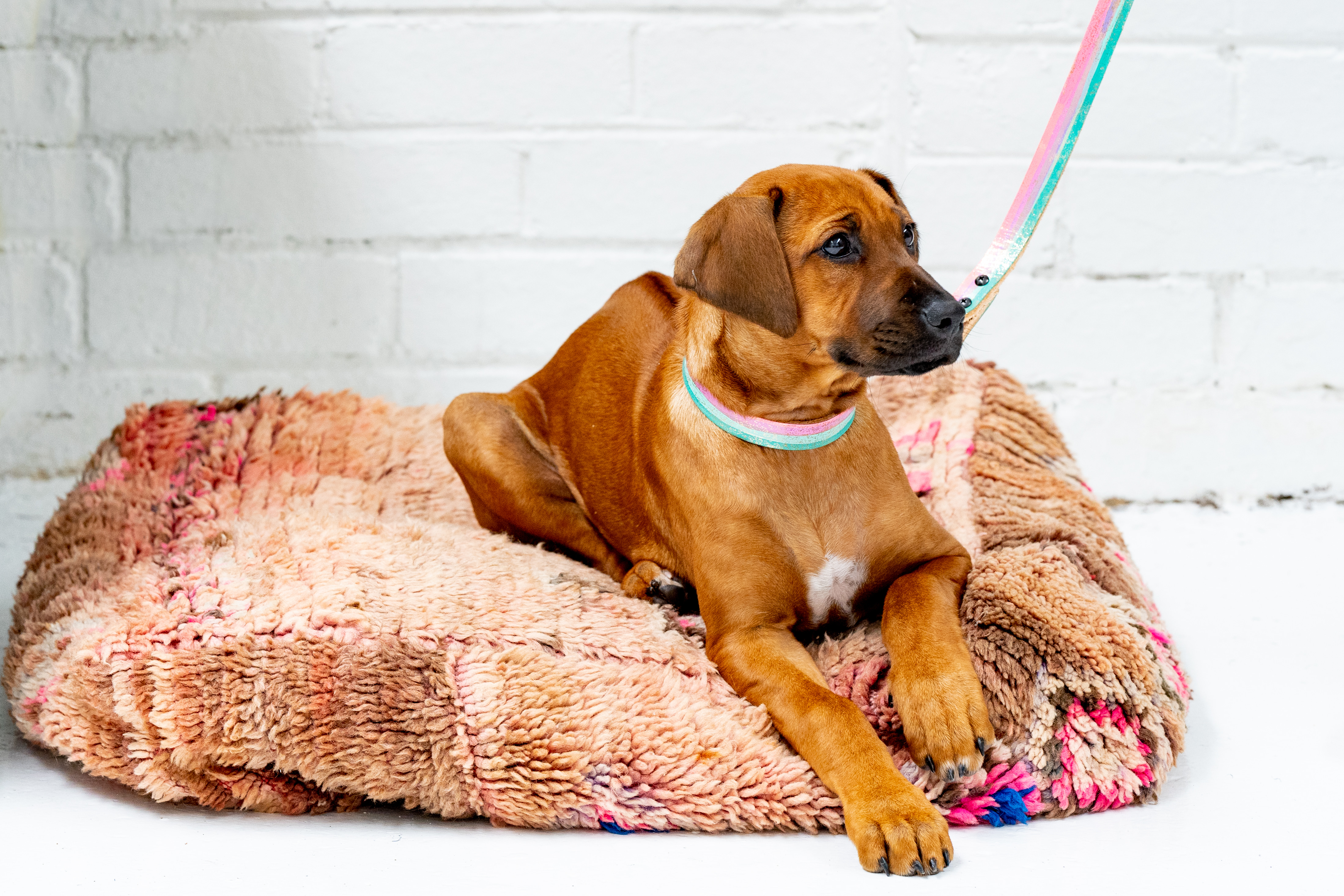 Peach is eloquently modelling the 'Unicorn Skye' collar and lead combo from our 2022 Artist Collaboration.

MAD & DARLING continue to offer a limited range of contemporary, acrylic earring designs that our predecessor, Mad Stitches, spent twelve years refining and perfecting.
Emmely is wearing the Lani Daisy Earrings.

MAD & DARLING collaborate with Melbourne artists in an attempt to bring discerning pet owners affordable, wearable art for their pets.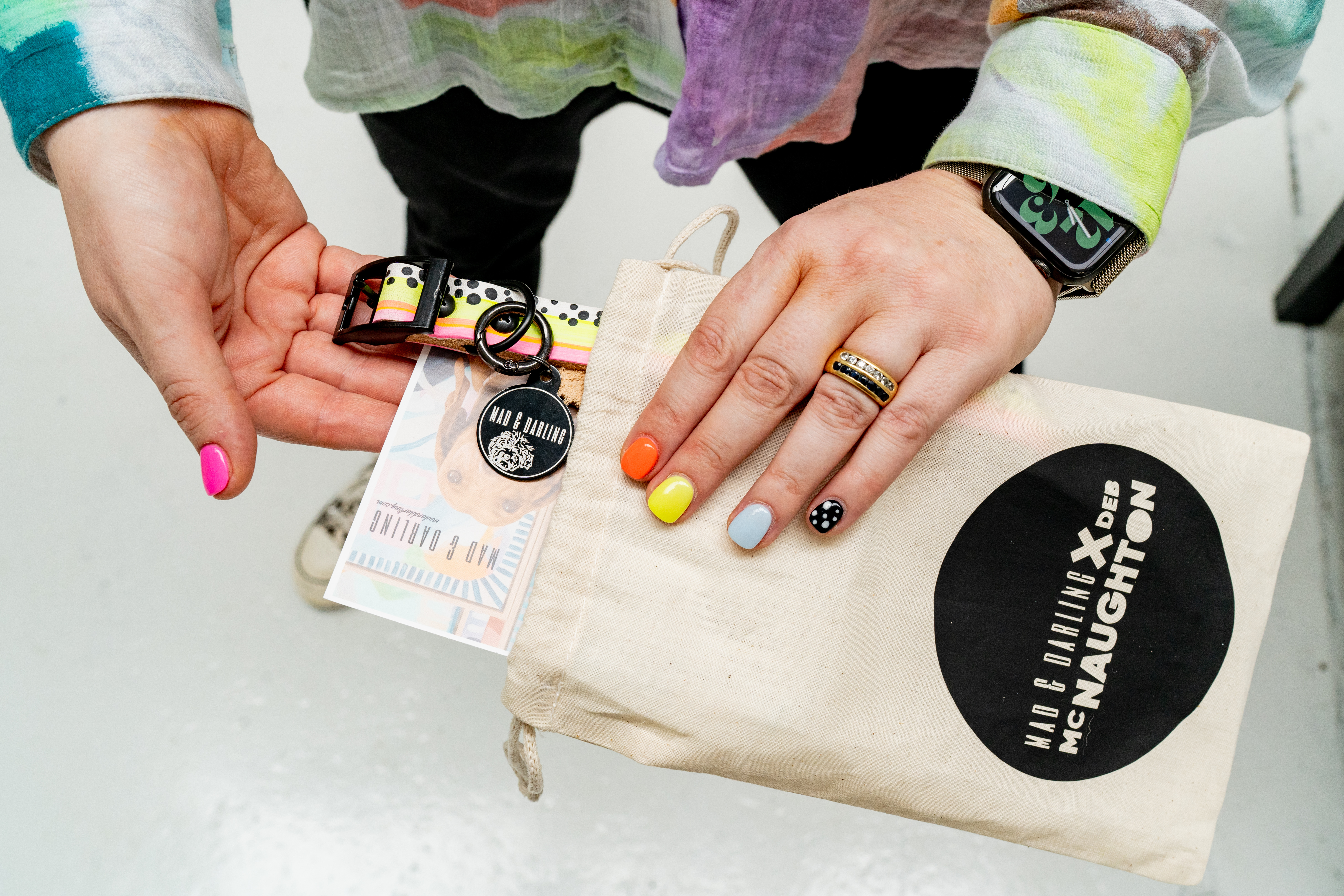 Jessi is revealing the 'Sunny Days' Leather Collar from the 2022 Artist Collab.

Jessi is the founder, designer and maker of MAD & DARLING. Jessi comes from a creative family of jewellers and designers. She has a background in Primary School Teaching, including many years as a Visual Arts Teacher in Bayside, Melbourne. Jessi enjoys collaborating with local, contemporary artists to create original, hand painted, hand crafted, functional and wearable leather pieces of art.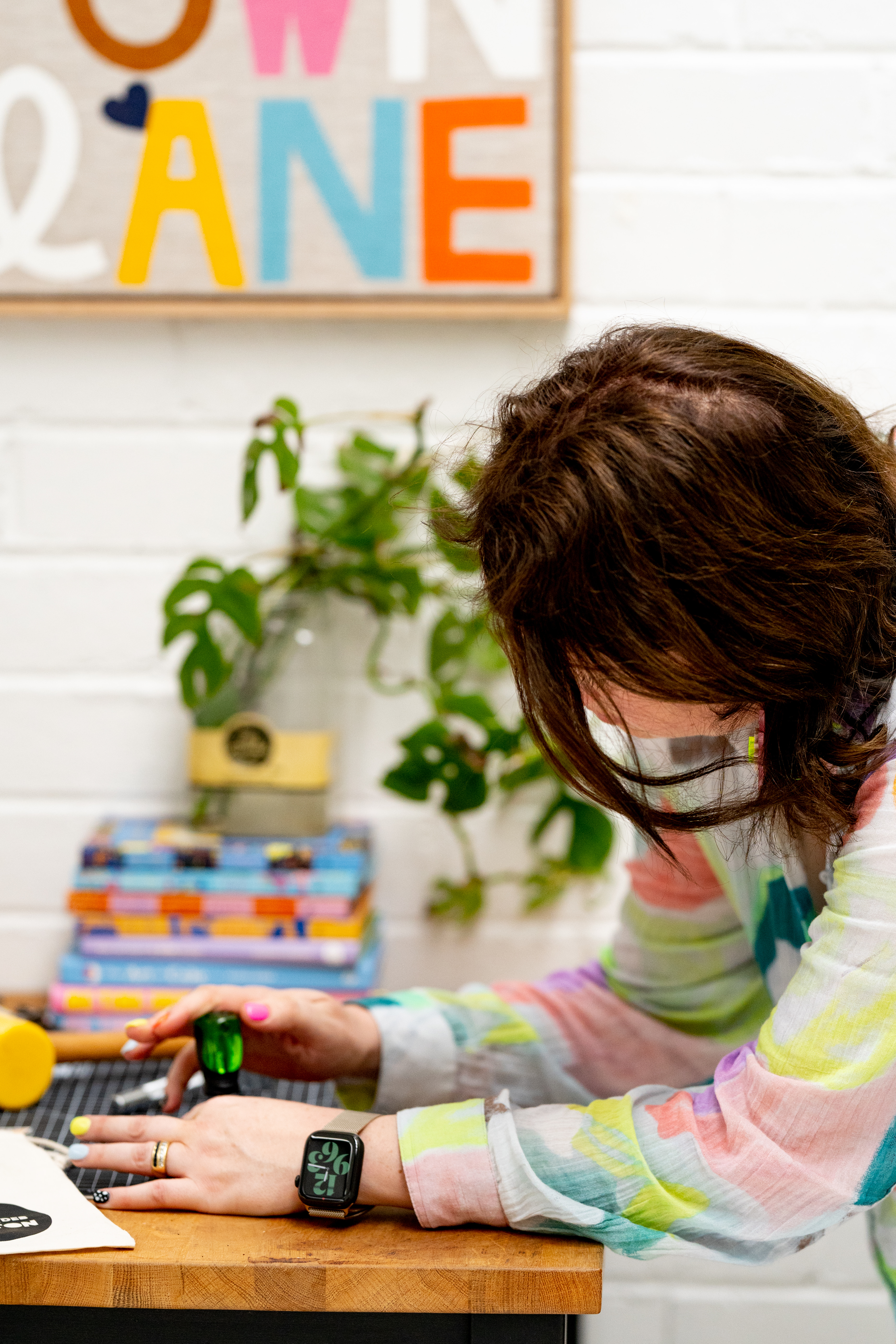 *If you are an Australian artist interested in collaborating with MAD & DARLING in the future, please contact us