'Tommy's Streak' Leather Collar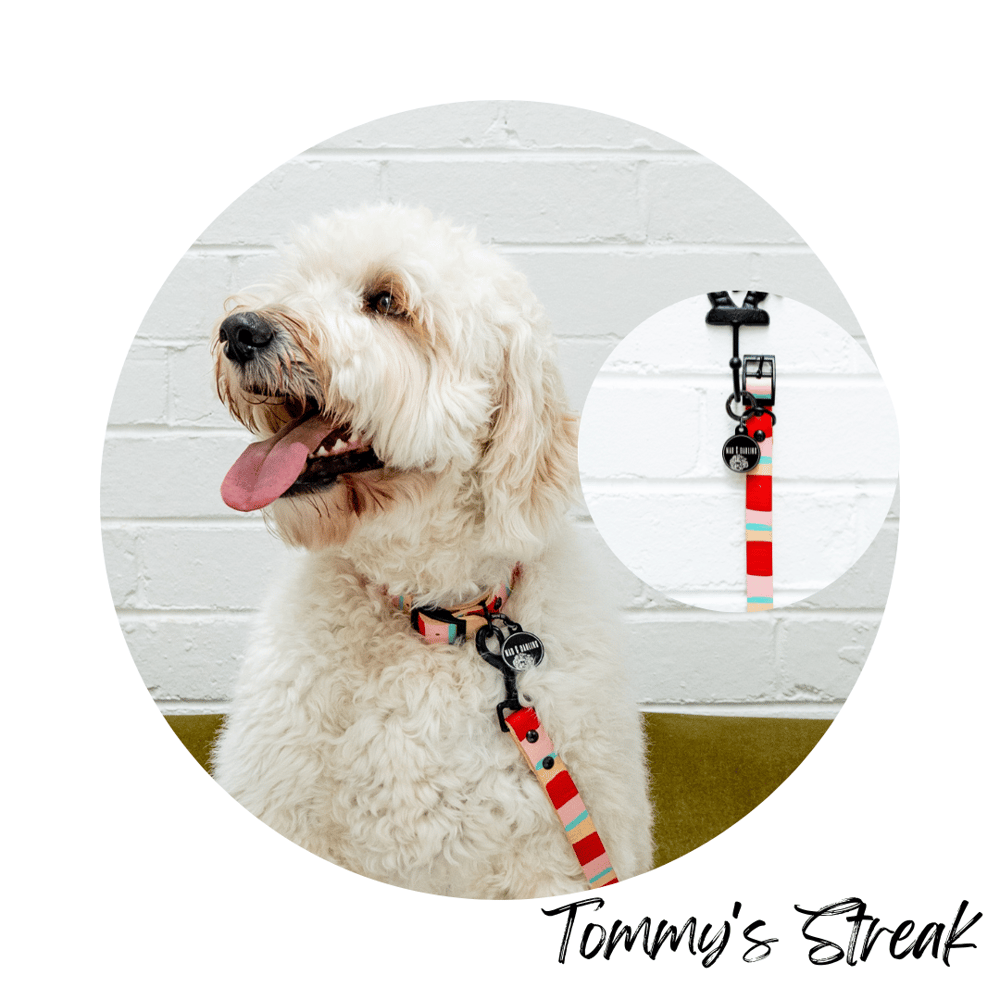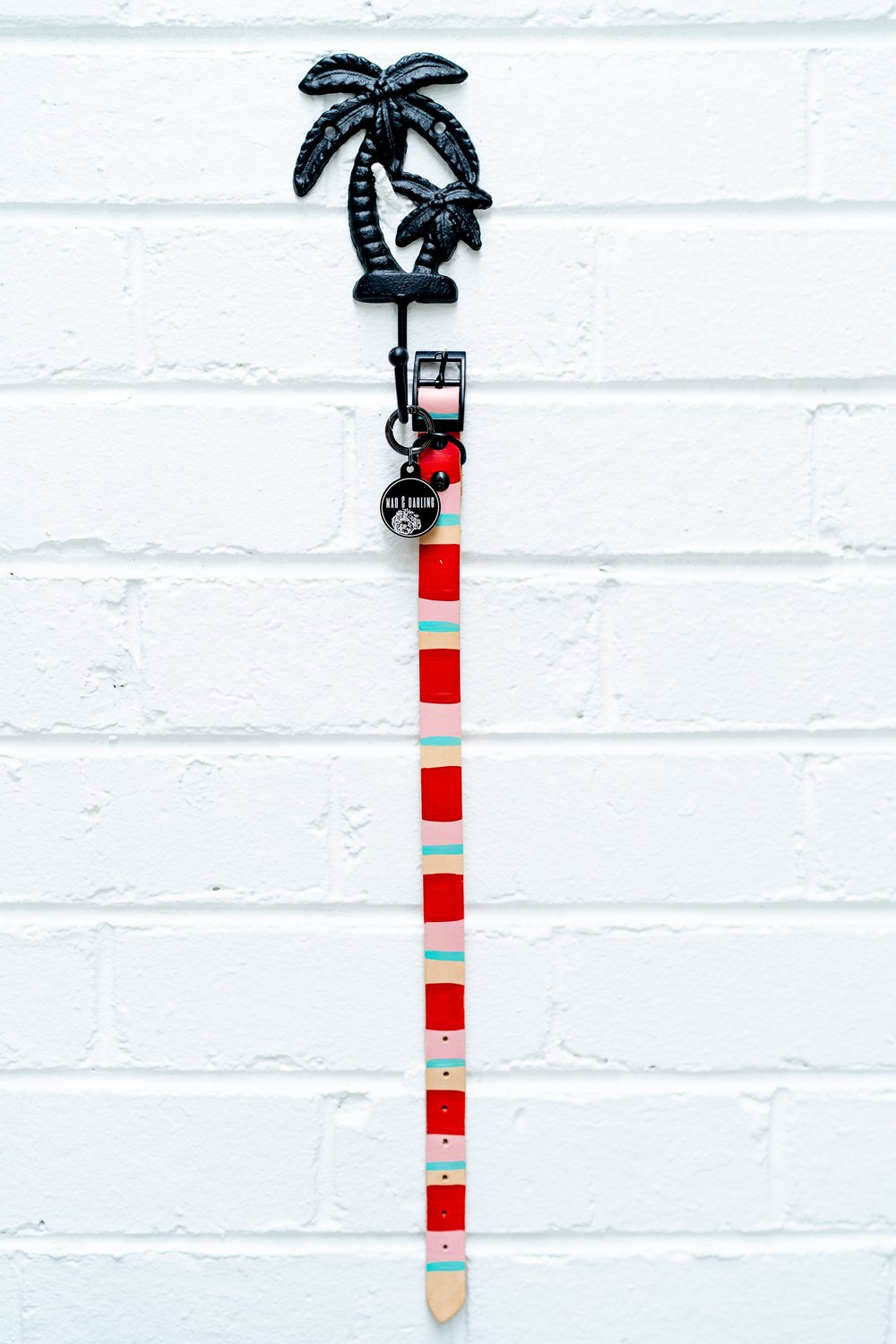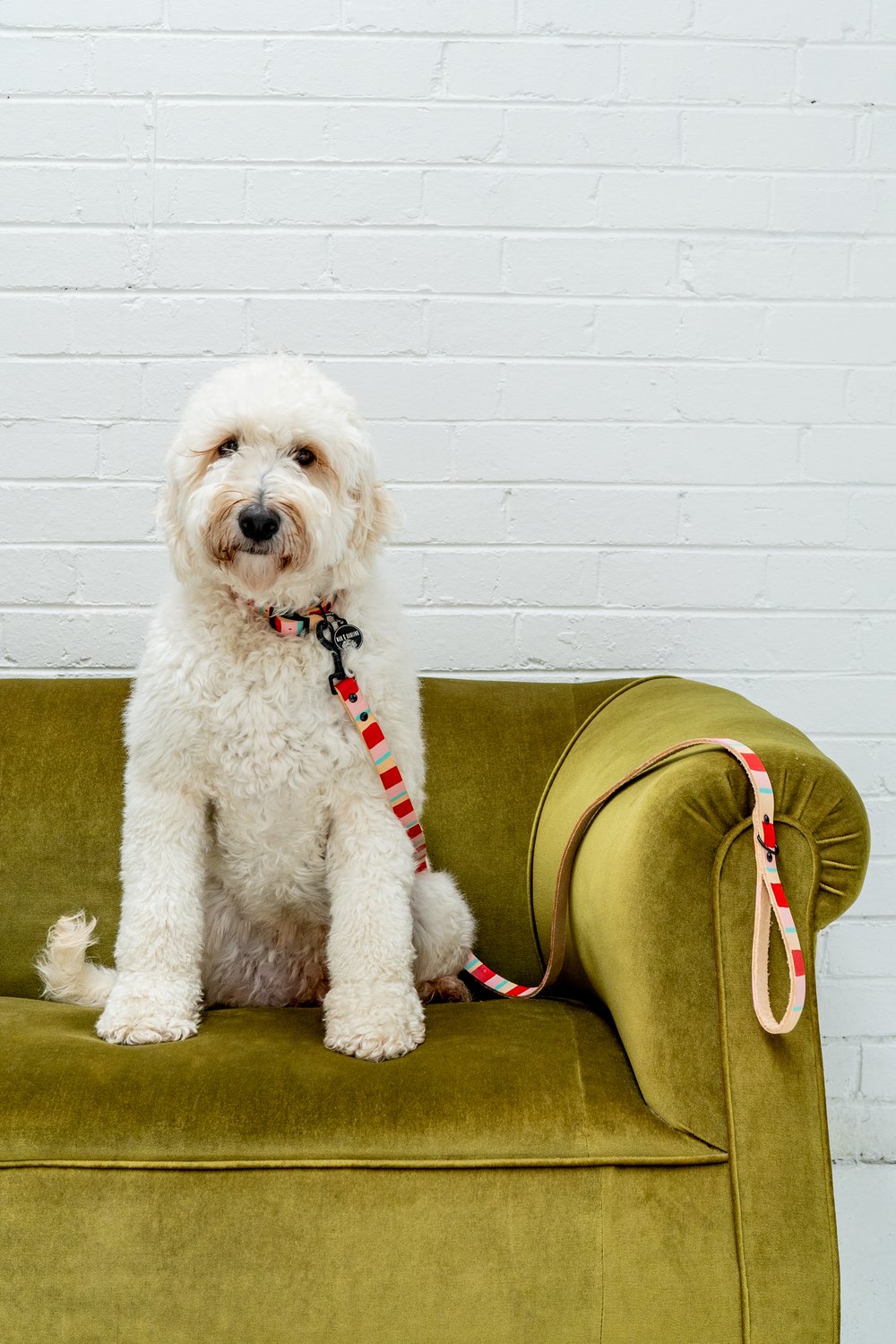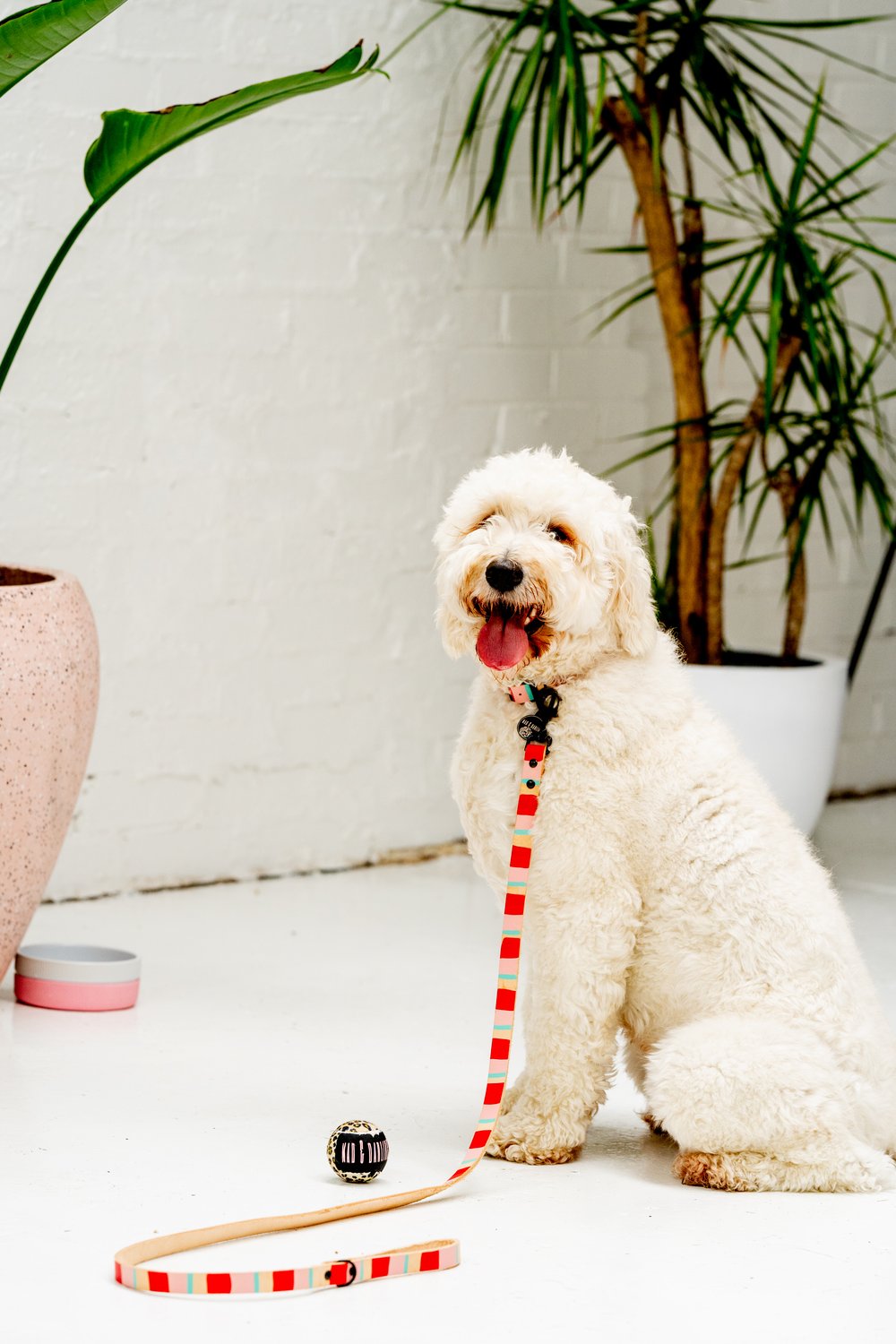 Well, hey there! I am the 'Tommy's Streak' Leather Collar and I am pleased to meet you. I look extra glam partnered with the 'Tommy's Streak' Leather Lead.
I am part of a LIMITED EDITION release from our 'Deb McNaughton 2022 Artist Collaboration Range'. Sadly, once I am sold out, stock will not be replenished.
I am meticulously hand painted by Deb, making your purchase an affordable and unique piece of art. The paint used, is the top of the line for artists who work with leather and is guaranteed to not peel, crack, or rub-off, when dry.
I am named after our favourite one special little man 'Sunny James'. I am handcrafted by MAD & DARLING in the Melbourne based home studio, from 100% vegetable tanned leather and high quality metal hardware for longevity, durability and added strength.
Hardware:
- Zinc die cast matte black double bar buckle
- Matte black, steel, welded at the joint, D ring
- Black oxide ,coated steel screws.
- Black aluminium MAD & DARLING branded Dog Tag (choose 'Engrave Me' in the Dog Tag Listing under the 'Products' tab, to add your dog's name and contact details for a small fee).
Width: 2cm
Thickness: 3mm
Sizing:
For detailed instructions, please see 'Size Guide' under the 'Info' tab
MAD & DARLING provide the following measurements as a guide only. It is highly recommended that you follow the instructions in the 'Size Guide', to ensure you order the appropriate sized collar for your dog.

Small: To suit neck circumference 28-36cm
(Breed: Toy Poodle, Cavoodle, Westie, Dachshund, Whippet)
Medium: To suit neck circumference 36-45cm
(Breed: Staffordshire, Springer Spaniel, Beagle, Standard Poodle)
Large: To suit neck circumference 45-55cm
(Breed: Boxer, Labrador, Retriever, German Shepherd)
I am modelled here on the regal 'Nahla', a fully grown Groodle, with a neck circumference of 42cm. She is wearing a size 'Medium' collar.
MAD & DARLING HOT TIP:
If your dog's neck circumference is 36cm, we suggest you add 2cm to this circumference and purchase a collar that correlates to 38cm (medium). A good rule of thumb is that a collar is too tight for a dog, if you can not fit two fingers comfortably between the dog's neck and collar.
The 'Deb McNaughton 2022 Artist Collaboration Range' is exclusive to sizes S, M and L only, catering to a neck circumference of 28cm to 60cm.
Care:
I am made from raw leather and small imperfections are a natural part of raw leather. MAD & DARLING do NOT recommend leather collars or leads being exposed to water or chemicals. For longevity, leather collars are not recommended for swimming or bathing in.
Shipping:
MAD & DARLING use trackable, Australia Post Express Post Service. All 'Deb McNaughton 2022 Artist Collaboration Range' orders are made to order and dispatched within 48hrs, unless otherwise communicated.